New Hampshire Car Accident Lawyer
Trust Your Case to Our Experienced Team
For more than 100 years, our team of car accident lawyers in New Hampshire have been helping victims of car accidents as they seek the maximum compensation available for their specific situation.
If you have been harmed by another driver's negligence while on the road, your first step should be to call Upton & Hatfield, LLP to discuss your legal options.
Whether your injuries were a result of drunk driving, distracted driving, or even a rideshare accident, our team is here to help you get the compensation you deserve. Call Upton & Hatfield today at (603) 716-9777 to get expert representation!
On This Page:
Dealing with the Insurance Company
A primary objective of the insurance company will be to settle the case as soon as possible. The at-fault party's insurance company will attempt to low ball the settlement from what you are actually entitled to. Another tactic they might use will be to get you to incriminate yourself and admit some level of fault.
The insurance company can even ignore your claims for compensation or deny your requests to cover immediate expenses.
Is It Worth Getting a Car Accident Lawyer?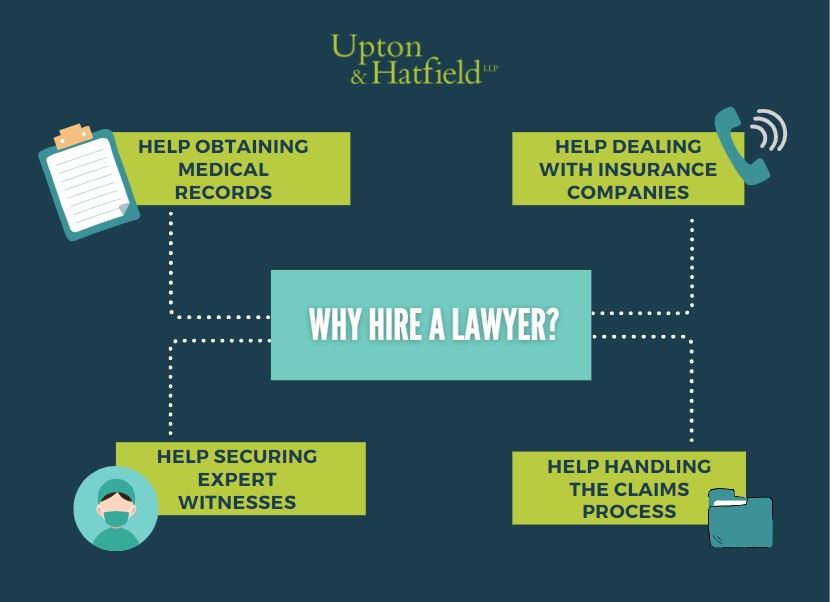 That is why you will want to work with a car accident attorney in New Hampshire through each step of your case. Our team can begin with an investigation and take any necessary legal action to fight for the maximum compensation you deserve. We will take each of the following measures on your behalf:
Obtain your medical records

Protect you from the insurance companies

Work with experts in the car accident field

Deal with the claims process
Whether you need assistance handling a wrongful death case of a loved one or have suffered injuries of your own, our team is available to work with you.
Common Types of Car Accidents
Car accidents can range from minor fender benders to serious, multi-car pileups. Some of the most common types of car accidents include the following:
Rollover accidents
Rear-end accidents
Speeding accidents
Distracted driving accidents
T-bone collisions
Side-swipe accidents
Ridesharing accidents (Uber/Lyft)
Even if your accident was minor, you may still be eligible to receive compensation if you required medical treatment or were forced to miss work following your accident.
How Much Should I Ask for in a Car Accident Settlement?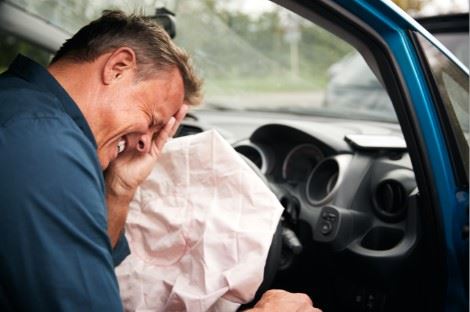 Knowing how much to ask for while negotiating a car accident settlement can be confusing if you don't understand what types of damages you will need to cover. In general, most accident settlements seek to compensate the victim for out-of-pocket expenses resulting from their injuries. This can include:
medical bills
lost wages or income
ongoing medical treatment
However, depending on how severe your injuries are you may be entitled to compensation for the following additional damages:
pain and suffering
wrongful death (if you lost a loved one)
emotional damages
loss of consortium or companionship
Our car accident lawyers are here to walk you through the process of determining a fair settlement amount and then pursuing that compensation on your behalf.
What Is the Average Car Accident Settlement?
Car accidents lawsuits that involve personal injury will usually be higher than those that only involve property damage. In the realm of personal injury lawsuits, your settlement will vary depending on how severe your injuries are and what the long-term effects are.
For example, if you suffered only soft-tissue injuries, your compensation will be considerably less than if you suffered a traumatic brain or spinal cord injury. In general, a car accident settlement can range anywhere from $10,000 to $100,000 (or possibly more).
How Long Does it Take to Settle a Car Accident Lawsuit?
Every case is going to carry its own set of complications and there is no set timeline as to how long a car accident lawsuit will take to settle. They can range from anywhere between a few short months to years of litigation. The length of your case will depend on the nature of your injuries and several other factors, some of which include:
Cooperation of the insurance company

Whether court is required or the case can be settled

How many vehicles were involved
Our New Hampshire car accident lawyers are prepared to help you handle your case with efficiency and grit. Although we are unable to guarantee an outcome, we will give it the energy and drive it requires.
What Happens In An Auto Accident Lawsuit?
A typical car accident lawsuit will go through the following phases:
Filing a claim - First we'll work to compile evidence regarding your accident, then we will submit a claim on your behalf to try and obtain fair compensation from the insurance company.
Discovery - If the insurance company refuses to offer a fair settlement, we will proceed in preparing your case for trial. The discovery phase includes researching and compiling evidence for your case, collecting testimonies from witnesses, and exchanging information with the the defendant's legal team.
Going to trial - During the trial we will present our evidence before a judge or jury and argue your case. We will fight to obtain maximum compensation on your behalf.
How Do You Prove You're Not At Fault in a Car Accident?
While some car accidents may be straight-forward when it comes to determining fault, others may be contested. If you believe that the police report taken at the scene of the accident is inaccurate, or if the other party is denying fault, here are some steps you can take to help prove you weren't at fault:
Always request to see the police report as soon as possible after your accident, if you believe there are errors you should contact the police department and attempt to get them corrected
Take as many pictures as possible at the scene of the accident (of your injuries, your car, the scene, etc.)
Contact witnesses who may have seen the accident and can help back up your version of events
Hire an auto accident lawyer to represent you in your claim
How Do I Get a Copy of My Accident Report?
Accident or crash reports are one of the documents you will need when pursuing legal action for your accident. This report is taken by the responding police officer at the scene of the crash, and summarizes their findings regarding who they believe was at fault and details about the crash.
To get a copy of your accident report, you will need to contact the New Hampshire DMV and pay a small fee (a minimum of $5) to have the report sent to you. You can read more about the process for requesting a crash report on the DMV's website.
How Soon After My Accident Should I Hire a Car Accident Attorney?
If you have suffered serious injuries or have suffered serious damage to your car, you should hire a lawyer as soon as possible after your crash.
The sooner you secure representation, the easier it will be to obtain evidence in your case and ensure that you have plenty of time to build your case before going to court. Not only that, but it can help ensure you get compensation for your injuries as soon as possible.
What Is the Statute of Limitations for Car Accident Lawsuits in New Hampshire?
New Hampshire allows car accident injury victims to file a personal injury claim for up to 3 years following the date of their accident. This is true for any type of car accident claim, with the exception of wrongful death claims. If your loved one died as a result of a car accident, you have up to 3 years after the date of their death to pursue legal action.
Our firm has been serving New Hampshire since 1908! Call Upton & Hatfield today to get started on your case. You can also fill out our online contact form. We have offices located in Concord, Peterborough and Portsmouth.
Related Reading:
Meet Our Attorneys
Diverse Experience, Personalized Attention
Personal Injury Personal Injury

Husband and Wife were killed in a motor vehicle – Settlement after suit filed - $1,250,000

Personal Injury Personal Injury

Client suffered significant burn injuries on her legs as result of vendor's negligence – Settlement after suit filed - $900,000

Personal Injury Personal Injury and Worker's Compensation

Motor vehicle collision while on the job – Settlement and Worker's Compensation Lump Sum Settlement Total - $340,000

Personal Injury Personal Injury

Client slipped and fell on ice injuring knee – Settlement prior to suit - $232,000

Personal Injury Personal Injury

Ladder collapsed and client fell injuring knee – Settlement after filing suit - $225,000

Personal Injury Personal Injury

Client suffered a degloving injury in a motor vehicle collision – Settlement after filing suit - $130,000

Personal Injury Personal Injury

Client fractured left leg in motor vehicle collision – Settled for full extent of insurance coverage - $100,000

Personal Injury Personal Injury

Client suffered head injury in motor vehicle collision and lost sense of taste and smell – Settled for full extent of insurance coverage - $100,000

Personal Injury Personal Injury

Lead paint poisoning – Settled after filing suit - $100,000

Personal Injury Personal Injury

Client suffered multiple injures in a motor vehicle collision – Settled prior to filing suit - $100,000

Personal Injury Personal Injury

Client suffered a lower leg injury when he slipped and fell on ice – Verdict - $97,000

Personal Injury Motorcycle Accident

We represented the family of an operator of a motorcycle killed by an elderly man at an intersection who claimed the motorcycle was being operated at an excessive speed.

Personal Injury Dog Bite

We represented a seven-year-old boy bitten by a neighbor's dog. Medical bills were under $200. The jury returned a verdict of $40,000 after we proved the owner lied about the dog's prior history.

Personal Injury Slip & Fall

We represented a woman who slipped and fell on ice in the parking lot at the Mall. She suffered a broken ankle. The case settled for $62,000 before trial.
Why Hire Us?
Our Promise to Our Clients
A Reputation for Excellence

We are known for our unwavering commitment to achieving the objectives of our clients.

A Legacy of Successful Results

Our 100-year legacy is built on achieving successful results for our clients.

Committed to the Community

We are proud to support a number of worthy non-profit organizations as a way to give back to our community.

Diverse Breadth of Experience

We provide our clients with full-service legal representation across a variety of practice areas.

Client-Focused Solutions

We pride ourselves on providing our clients with personalized legal representation that meets their unique needs.

Experience on Your Side

Founded in 1908, we put more than 100 years of practice and experience to work for our clients.
A Reputation for Outstanding Service
Developed Client by Client
- Jackie D

- Amanda V.

- Christina L.

- M & T

- Amanda V.