New Hampshire Wrongful Death Attorneys
Remembering & Honoring Lost Loved Ones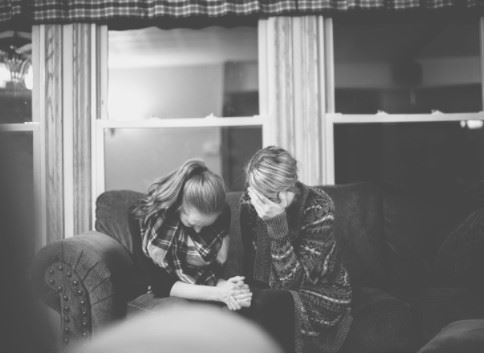 ​Losing a loved one is twice as devastating when their death was caused by someone else's mistakes, such as a fatal car accident. Although nothing can fill the empty place in your life where your loved one used to be, financial compensation secured through a wrongful death claim or lawsuit can help you through the grieving process by allowing you to focus on yourself and not on bills.
At Upton & Hatfield, LLP, our team of New Hampshire wrongful death lawyers would be honored to help you understand your legal options after losing a loved one too soon. We are careful to combine professionalism with genuine compassion, so you never need to worry about feeling unheard while your case progresses.
Please tell us how we can help you. Call (603) 716-9777 now or contact us online.
On This Page:
What is a Wrongful Death?
Wrongful deaths are defined in various ways depending on the legal statute being used. Although, the underlying premise of a wrongful death is that it is a death that could have been avoided were it not for someone else's negligence or intentional wrongdoing. If your loved one's death can be classified as a wrongful death, then you might be entitled to file a wrongful death claim against that third party involved in their passing.
Who Can File a Wrongful Death Lawsuit?
New Hampshire is somewhat unique in that it allows a broad range of opportunities to file a wrongful death lawsuit. In fact, "any person interested in the estate" of the deceased individual in question is allowed to file a wrongful death claim in their name.
Examples of people who could be interested in the estate are:
Immediate family members
Distant relatives
Close friends
Business associates
Essentially, anyone who is or thinks they should be a named beneficiary to the deceased's estate can file a wrongful death claim in New Hampshire. For example, if you think the deceased individual would have left their car in your name had they made a will, then you might have a chance to file a claim. But that does not mean that anyone who files is necessarily eligible to receive compensation if the claim is successful. Call (603) 716-9777 and speak to our wrongful death lawyers in New Hampshire to sort it out.
How Much Time Is There to File a Wrongful Death Lawsuit?
The statute of limitations for wrongful death claims in New Hampshire is also unusually lenient. The state allows legal action to be taken within six years of the deceased's death. This six-year statute of limitations begins on the day of death, not on the day of injury or illness.
As a general rule, you should not wait until the last day to file a wrongful death claim, though. Six years is a long time, and you can forget many important details along the way. Ideally, you will start your claim within a few months of your loved one's passing, but we understand if you need a little more time than that to grieve.
How Long Does a Wrongful Death Lawsuit Take to Resolve?
Because they are often more complicated than the general personal injury claim, wrongful death lawsuits usually take anywhere from 1 to 4 years to resolve. In some cases a wrongful death settlement can be hurried along by accepting a lower settlement offer from the insurance company, rather than fighting for higher compensation.
How Much Can You Sue for Wrongful Death?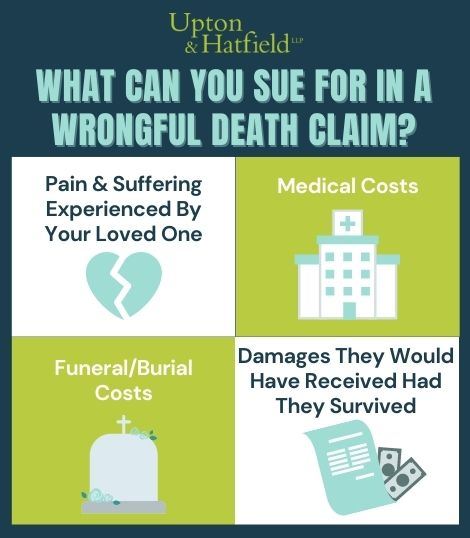 Damages in a wrongful death claim are divided into two categories: damages owed to the deceased, and damages owed to their loved ones.
Certain damages related to what the deceased is owed are:
Pain and suffering they experienced before passing away.
Medical costs for their final care and hospitalization.
Reasonable prices for their funeral and burial.
Damages that they would have been paid had they survived and filed a personal injury claim.
The damages that are owed to the surviving loved ones are a bit different because they are not as tangible. Instead, surviving spouses and children can sue for damages related to the loss of companionship and care. New Hampshire limits these damages to $150,000, though, which many have argued is too low and arbitrary.
Can Pain and Suffering Be Recovered In a Wrongful Death Claim?
While surviving family members may not recover compensation for their own pain and suffering, you may be able to recover compensation for your deceased loved one's pain and suffering if you are able to prove that they suffered prior to their death.
How are Wrongful Death Settlements Paid Out?
When it comes to receiving the compensation for your lawsuit, there are two different ways that the settlement may be paid out:
Lump-Sum - A lump-sum payment is when the plaintiff receives the entire settlement amount in one large payment. This type of settlement can be helpful if there are a lot of medical bills that need to be paid off on behalf of the deceased loved one.
Structured Settlement - A structured settlement refers to when the settlement is broken down into regular payments (oftentimes monthly) that provide the surviving family with a set amount each month. This type of settlement payout plan can help provide surviving family members with a more long-term steady income to help replace the income they may have lost as a result of their loved one's death.
Find Peace of Mind with Our Help
Going through the grieving process will be impossible if you never feel like closure has been reached after losing your loved one. Our wrongful death attorneys in New Hampshire can help you pursue justice and peace of mind by holding the negligent parties accountable for what they have done.
Let us help you make sense of your rights. Contact our firm now.
Meet Our Attorneys
Diverse Experience, Personalized Attention
Personal Injury Personal Injury

Husband and Wife were killed in a motor vehicle – Settlement after suit filed - $1,250,000

Personal Injury Personal Injury

Client suffered significant burn injuries on her legs as result of vendor's negligence – Settlement after suit filed - $900,000

Personal Injury Personal Injury and Worker's Compensation

Motor vehicle collision while on the job – Settlement and Worker's Compensation Lump Sum Settlement Total - $340,000

Personal Injury Personal Injury

Client slipped and fell on ice injuring knee – Settlement prior to suit - $232,000

Personal Injury Personal Injury

Ladder collapsed and client fell injuring knee – Settlement after filing suit - $225,000

Personal Injury Personal Injury

Client suffered a degloving injury in a motor vehicle collision – Settlement after filing suit - $130,000

Personal Injury Personal Injury

Client fractured left leg in motor vehicle collision – Settled for full extent of insurance coverage - $100,000

Personal Injury Personal Injury

Client suffered head injury in motor vehicle collision and lost sense of taste and smell – Settled for full extent of insurance coverage - $100,000

Personal Injury Personal Injury

Lead paint poisoning – Settled after filing suit - $100,000

Personal Injury Personal Injury

Client suffered multiple injures in a motor vehicle collision – Settled prior to filing suit - $100,000

Personal Injury Personal Injury

Client suffered a lower leg injury when he slipped and fell on ice – Verdict - $97,000

Personal Injury Motorcycle Accident

We represented the family of an operator of a motorcycle killed by an elderly man at an intersection who claimed the motorcycle was being operated at an excessive speed.

Personal Injury Dog Bite

We represented a seven-year-old boy bitten by a neighbor's dog. Medical bills were under $200. The jury returned a verdict of $40,000 after we proved the owner lied about the dog's prior history.

Personal Injury Slip & Fall

We represented a woman who slipped and fell on ice in the parking lot at the Mall. She suffered a broken ankle. The case settled for $62,000 before trial.
Why Hire Us?
Our Promise to Our Clients
A Reputation for Excellence

We are known for our unwavering commitment to achieving the objectives of our clients.

A Legacy of Successful Results

Our 100-year legacy is built on achieving successful results for our clients.

Committed to the Community

We are proud to support a number of worthy non-profit organizations as a way to give back to our community.

Diverse Breadth of Experience

We provide our clients with full-service legal representation across a variety of practice areas.

Client-Focused Solutions

We pride ourselves on providing our clients with personalized legal representation that meets their unique needs.

Experience on Your Side

Founded in 1908, we put more than 100 years of practice and experience to work for our clients.
A Reputation for Outstanding Service
Developed Client by Client
- Amanda V.

- Christina L.

- M & T

- Amanda V.

- Concetta