New Hampshire Employment Lawyer
Helping Employees Understand and Protect their Rights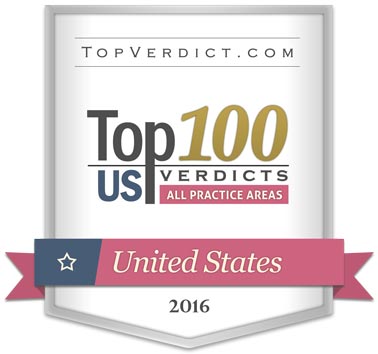 Our attorneys are advocates for fairness. We are passionate about helping employees advance their goals and protect their rights. Our Employment Law Attorneys represent employees in all industries and at all employment levels.
Our experienced attorneys will help you navigate employment laws, identify employment law violations, and hold responsible parties accountable. We can represent you in disputes with your employer and help you navigate employee agreements. Contact us today to discuss the details of your case and learn how we can help in your situation.
Your Rights as a Worker
You are entitled work without being subjected to unlawful discrimination, harassment, and retaliation. Employment laws protect workers. It is important to know your rights so you can identify violations.
You have a right to a safe work environment, and freedom from unlawful discrimination, harassment, and retaliation. Beyond these basic rights, some employees are also legally entitled to workers' compensation, health insurance, overtime pay, and more.
The employment laws cover many different areas of the worker experience. Similarly, the details of employment litigation are often specific to your situation.
Employment law cases may focus on compensation, work environment, or a general violation of worker rights — such as when an employee is fired or disciplined for an illegal reason.
We handle a wide variety of employment law issues including:
Wage and hour violations
Sexual harassment
Discrimination
Wrongful termination
Reasonable accommodations
FMLA leaves
Whistleblower retaliation
Equal pay
Investigations
Breach of contract
Types of Employee Agreements
In some cases, employment law issues involve contracts between an employer and an employee. There are many different reasons why an employee may enter a contract with his/her employer. Employees should carefully consider employment contracts before agreeing to them. When either party violates a contract, litigation can ensue.
We have extensive experience helping employees understand their employment contracts and the contractual rights they may have, and litigating disputes that arise from them.
Some types of employee-employer agreements include:
General employment agreements
Severance agreements
Transition agreements
Non-compete agreements
Non-solicitation agreements
At-will employment agreements
Fixed-term and freelance agreements
Commission agreements
Confidentiality agreements
We Are Available for Consultations
Our attorneys are available to advise you on your employment law issues and ensure that you are informed about your rights and have an effective advocate on your side We represent both employees and employers in employment law cases, giving us a unique perspective and valuable insight into this type of litigation. We have served clients in the state of New Hampshire for over 100 years, and continue to provide the experience, legal acumen, and supportive guidance that our firm is known for.
If you are interested in speaking with our legal team, complete our contact form or call

(603) 716-9777

to schedule a consultation with our employment law attorneys in New Hampshire.
Meet Our Attorneys
Diverse Experience, Personalized Attention
McPadden v. Walmart McPadden v. Walmart

Achieved a jury verdict of over 31M in a gender discrimination, whistleblower, and wrongful termination lawsuit against Walmart.

Employment Discrimination L'Etoile v. New England Finish Systems, Inc.

Gender discrimination/hostile environment; U.S. District Court for the District of New Hampshire; Jury awarded $200,000.00 in compensatory damages and $200,000.00 in punitive damages (plus pending Motion for Attorneys' Fees and Costs of $252,000.00)

Employment Discrimination Cook v. Environmental Compliance Specialists, Inc.

Wrongful termination; Rockingham County Superior Court; Jury awarded $164,000.00 in lost wages and future lost wages, emotional distress damages and enhanced compensatory damages

Employment Discrimination Race and National Origin Discrimination

A client was treated poorly by coworkers on the basis of the client's race and the employer took adverse employment action against the client because of the coworkers' actions.

Employment Discrimination Whistleblower Retaliation

An employer terminated a client after the client complained about workplace safety issues.

Employment Discrimination Estate of Cheryl Sweeney v. Allard Nazarian Group, Inc. d/b/a Granite State Manufacturing

Wrongful termination; Hillsborough County Superior Court Northern District; Jury awarded $55,000.00 in lost wages and benefits, $150,000.00 in compensatory damages and $275,000.00 in enhanced compensatory damages.

Employment Discrimination Boisvert v. Sears, Roebuck & Co.

Gender discrimination under Title VII - U.S. District Court for the District of New Hampshire, Total Verdict - $1,168,500

Employment Discrimination Martineau v. City of Concord

U.S. District Court for the District of New Hampshire, 93-268-M, $297,000.00 in damages.

Employment Discrimination Gender Discrimination

An employer demoted a client after a superior treated the client negatively for nonconformance with gender stereotypes.

Employment Discrimination Pregnancy Discrimination

An employer took adverse employment action against an employee because the employee did not perform work during a maternity leave.

Employment Discrimination Sexual Orientation Discrimination

A client was harassed and discriminated against based on the client's sexual orientation.

Employment Discrimination Wage Law Violation

An employer failed to pay a client a bonus pursuant to a bonus plan.

Employment Discrimination Gender Identity Discrimination

A client was harassed and ultimately terminated after transitioning from male to female.

Employment Discrimination Heidi McKee v. NGS Dental, PLLC

Wrongful termination and violation of RSA 275-E - Grafton County Superior Court, 215-2011-CV-00087, Verdict $224,000 in damages plus attorney's fees, costs and interest to be determined by the court

Employment Discrimination Age Discrimination

An employer asked an older client about retirement plans and then terminated the client.

Employment Discrimination Disability Discrimination and FMLA Retaliation/Interference

A client communicated to an employer about a disability and a need for leave and the employer then terminated the client.

Employment Discrimination Gender Discrimination

A female client was paid less than men for performing comparable work.

Employment Discrimination Madeja v. MPB Corporation d/b/a Split Ballbearing

Sexual harassment and retaliation, Sullivan County Superior Court.

Employment Discrimination Karen Pepin v. PC Connection Inc. and Gov Connection Inc.

Verdict of $277,903.00 in gender/pregnancy discrimination and retaliation case. Claim for front pay and attorneys' fees and costs was to be filed when case resolved (2010).

Employment Discrimination Chadick v. City of Nashua

Verdict of $200,000.00 in lost wages, compensatory damages and enhanced compensatory damages, plus attorneys' fees and costs in gender discrimination case (2001).
Why Hire Us?
Our Promise to Our Clients
A Reputation for Excellence

We are known for our unwavering commitment to achieving the objectives of our clients.

A Legacy of Successful Results

Our 100-year legacy is built on achieving successful results for our clients.

Committed to the Community

We are proud to support a number of worthy non-profit organizations as a way to give back to our community.

Diverse Breadth of Experience

We provide our clients with full-service legal representation across a variety of practice areas.

Client-Focused Solutions

We pride ourselves on providing our clients with personalized legal representation that meets their unique needs.

Experience on Your Side

Founded in 1908, we put more than 100 years of practice and experience to work for our clients.
A Reputation for Outstanding Service
Developed Client by Client
- Jackie D

- Amanda V.

- Christina L.

- M & T

- Amanda V.