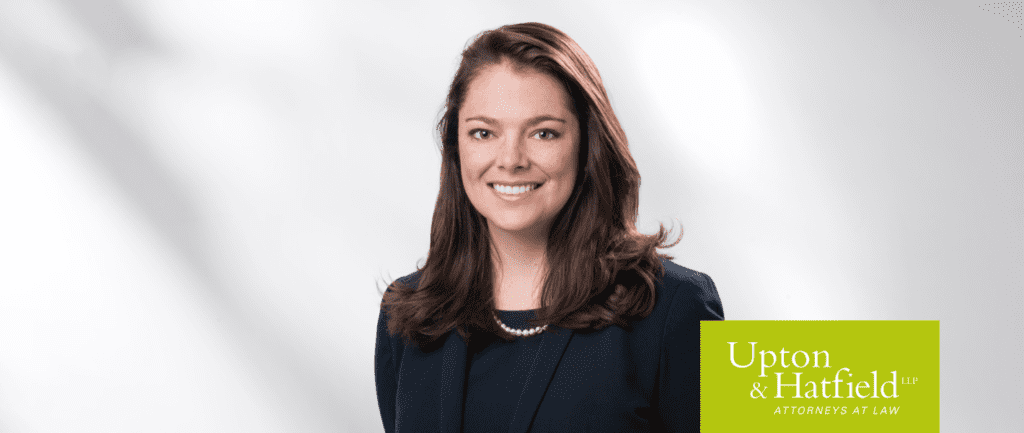 CONCORD, N.H. — Upton & Hatfield attorney Brooke Lovett Shilo was elected in May to serve as chair of the New Hampshire Bar Association's Labor and Employment Section. Upton & Hatfield congratulates Shilo on her election and commends the work she does within the firm, the New Hampshire legal community, and in the larger community.
"We are all proud of Brooke and are not at all surprised that her peers selected her to lead the section," said Upton & Hatfield Managing Partner James Raymond. "Brooke has proven herself a valuable member of the firm. We are continually impressed by her work ethic and abilities."
The New Hampshire Bar Association sections are focused on different practice areas, from family law to utilities law, and provide an opportunity for improving knowledge and skills. Bar sections also provide opportunities for continuing legal education, and to engage both face-to-face and online with members. According to the New Hampshire Bar Association, more than 2,000 members currently belong to one or more of its 23 sections.
The Labor and Employment section coordinates programs focused on providing members with news and information on current labor topics. With over 150 members, the section offers opportunities for sharing information and networking among attorneys who represent employers, workers, and those who are neutral.
"The knowledge I've gained and relationships I've forged through the New Hampshire Bar Association and the Labor and Employment section have been extremely valuable to me," said Shilo. "I am honored to be selected as chair and hope to continue to provide the same high level of leadership for the section."
Shilo is an associate in the employment discrimination, human resource management, labor and employment, commercial litigation, and professional discipline practice groups at Upton & Hatfield. Originally from Tuftonboro, New Hampshire, she received a J.D. from the University of New Hampshire School of Law where she was an editor of IDEA: the Intellectual Property Law Review. Prior to joining Upton & Hatfield, Brooke served as a law clerk to the Honorable Landya McCafferty of the United States District Court for the District of New Hampshire.
Shilo currently serves as a Member-at-Large and a Membership Committee co-chair on the board of directors of the New Hampshire Women's Bar Association. She is a member of the 2018-2019 New Hampshire Bar Association Leadership Academy and an active member of the Junior Service League of Concord. Shilo has also been recognized by Super Lawyers as a Rising Star in 2017 and 2018 in the area of business litigation.