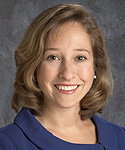 CONCORD, NH— October, 2014-- On Wednesday, October 8th Attorney Lauren Simon Irwin will speak at the Annual Bradley F. Kidder Educational Law Conference at the Grappone Conference Center, 8:30am – 3:00pm, in Concord, NH. Attorney Irwin will speak on the topic of Title IX issues and investigations.
New Hampshire' s top school attorneys will highlight new developments in school law on the topics of new laws, collective bargaining, privacy, use of media, school finance, personnel, special education, and more. This workshop is sponsored annually by the New Hampshire School Administrators Association (NHSAA), the New Hampshire Council of School Attorneys (NHCSA), and the New Hampshire School Boards Association (NHSBA).
About Upton & Hatfield LLP
Established in 1908, Upton & Hatfield, LLP, has a long tradition of providing legal services in New Hampshire. The firm has offices in Concord, Hillsborough, North Conway and Portsmouth and represents individuals, businesses and municipalities in medical malpractice, personal injury, employment law, family law, municipal and school law, commercial transactions and litigation, insurance, estate planning and real estate.