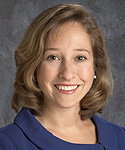 CONCORD, NH — October, 2014-- On Friday, October 17th Attorney Lauren Simon Irwin will speak at the NH Bar Association seminar "Litigating Employment Cases", 9:00am – 4:30pm, in Concord, NH. Attorney Irwin will speak on the topic of Deposition Strategies.
Experienced practitioners will cover strategies on form selection and litigating at the Commission for Human Rights, EEOC or in state or federal courts; propounding effective written discovery, winning deposition strategies, interplay of trial preparation and the drafting and filing of motions, and ethical challenges. This session will include a mock cross examination of the plaintiff and will be fast-paced and interactive.
About Upton & Hatfield LLP
Established in 1908, Upton & Hatfield, LLP, has a long tradition of providing legal services in New Hampshire. The firm has offices in Concord, Hillsborough, North Conway and Portsmouth and represents individuals, businesses and municipalities in medical malpractice, personal injury, employment law, family law, municipal and school law, commercial transactions and litigation, insurance, estate planning and real estate.