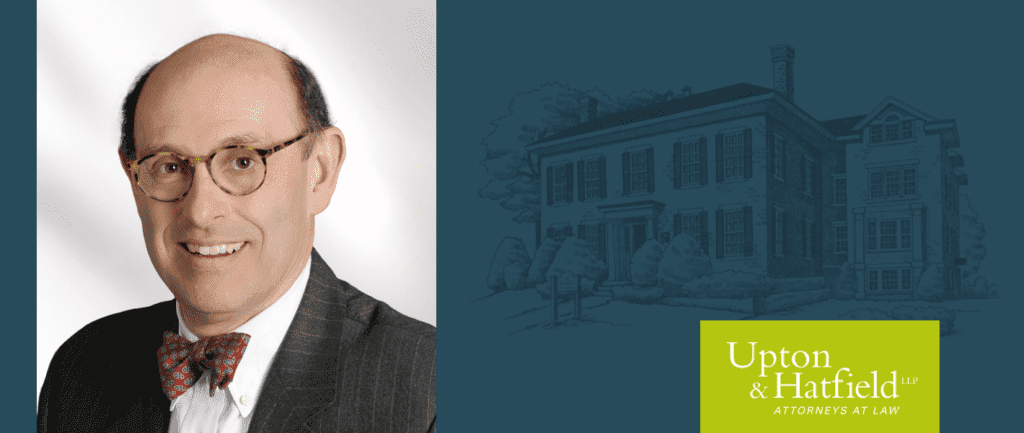 Upton & Hatfield attorney Jeffrey R. Crocker has been recognized for his many years of volunteer work and service, named Citizen of the Year by the Jaffrey Chamber of Commerce.
Crocker is a Jaffrey native who today lives in Peterborough and works in the Upton & Hatfield Peterborough office. He spent his time there giving back to those communities as a member of multiple volunteer boards, including Monadnock at Home, Shelter from the Storm, and the Park Theatre. Crocker was also a founding member of TEAM Jaffrey, an organization dedicated to enhancing, revitalizing, and promoting downtown Jaffrey.
In addition to his community service, Crocker also has a record of public service, having served on the Peterborough Economic Development Authority and Planning Board, as well as a number of state boards, such as the New Hampshire Department of Employment Security appellate board and the board for the Jewish Federation of New Hampshire.
In an article published recently in the Monadnock Ledger-Transcript, Crocker said if it weren't for small town volunteers, there are many tasks that would not get done.
"Whether it's people wrapping presents for children at Christmas, or volunteering to put on the Festival of Fireworks, towns wouldn't be communities without these volunteers," said Crocker. "I would feel guilty if I was sitting in a boat and didn't pick up an oar and row like everyone else. I'm just one of the people in the boat, doing my part."
Along with Crocker, the Chamber also honored Sorby & Son Heating as its Business of the Year, and Reality Check as the Nonprofit of the Year.
You can read the full article online here.