Portsmouth Truck Accident Lawyers
Big Accidents Call for Bigger Representation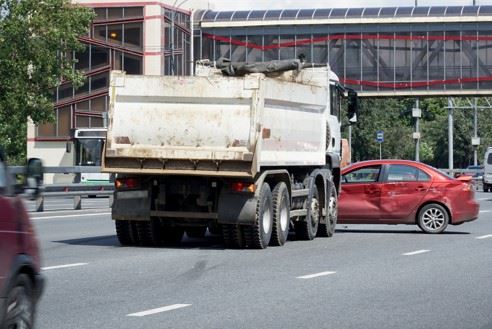 Few accidents are as devastating as truck accidents. It is incredibly common for these collisions to end in someone's severe injury. If this happened to you or a loved one, then you should take legal action to make things rights.
Upton & Hatfield, LLP has been helping locals in Portsmouth with difficult accident claims for more than 100 years. Many of our greatest case results have been achieved for truck accident clients who were in situations much like yours. We don't hesitate when it comes to bringing claims and lawsuits against major insurance companies and trucking companies, and neither should you.
Find out more about your legal options. Call our truck accident attorneys in Portsmouth at (603) 716-9777.
On This Page:
How Truck Accidents Happen
Commercial trucks are involved in an inordinately high percentage of fatal and catastrophic motor vehicle accidents on America's highways. Why is it that so many truck drivers seem to be driving negligently when they're working? The answer lies in the understanding of what causes truck accidents.
Truck accidents can be caused by these forms of negligence and more:
Exhausted driving: In an average shift, a commercial truck driver can be scheduled to work for 14 hours with only 3 hours not spent behind the wheel. When nearing the end of a workday, a trucker's chances of feeling an unsafe level of exhaustion are high.
Impaired driving: It is not unheard of for a trucker to take over-the-counter stimulants or illegal narcotics to try to fight off the worst effects of their exhaustion. Of course, using a substance while driving can be even more dangerous than driving while tired.
Speeding: One way that a truck driver can reduce the time they work in a day is by speeding. However, speeding is illegal and extremely dangerous, so it should never be done. If you were hit by a trucker who was speeding, then we need to know right away. Some trucks are equipped with "black box" systems that record their speed at all times, so we will want to access that data. If we wait too long, the data could be "accidentally" deleted by the trucking company.
Parts defects: Each part of a truck needs to be fully functional for the entire vehicle to be safely operated. If a part fails while the truck is in motion, like the brakes or steering column, then the result can be a terrible wreck.
Commonly Sustained Truck Accident Injuries
Because truck accidents involve much larger and heavier machinery than the standard passenger car accident does, the injuries sustained in truck accidents tend to be more catastrophic. Some injuries common to truck accidents include:
Traumatic brain injuries
Spinal cord or back injuries
Broken or fractured bones
Internal organ injuries
Amputation
Severe scarring or disfigurement
Lacerations
Burn injuries
Who is Liable for Your Truck Accident?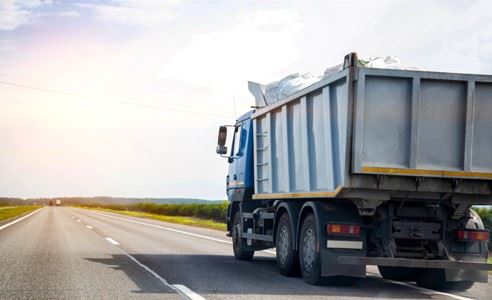 Once we figure out the cause of your truck accident, our truck accident lawyers in Portsmouth can start to determine who is liable for it. The liable party in a personal injury claim is the one that should pay you for your damages. Naming the correct liable party is important because if liability is misunderstood, then the entire case could be jeopardized.
Parties that could be liable for your truck accident include:
Trucker who was driving the vehicle
Trucking company that employed the trucker
Manufacturer that made a defective part
Load crew that placed cargo on or in the truck
Liability can also be split among multiple parties, too. Indeed, this is often how it pans out in truck accident cases. When there are multiple defendants, your case can get more complicated, but your chances of recovering the compensation you are owed can increase. This is because there can be more insurance policies to file against when there are more defendants.
What Is Your Truck Accident Settlement Worth?
What is your case worth? It depends on the extent of your injuries and how they have impacted your life and overall happiness. The worse your injuries, the greater the value of your claim, generally. Insurance companies will fight more adamantly when they see a truck accident claim get filed because they know the claimant has probably been badly injured.
Damages that can add value to your case include:
Past and future medical bills
Past and future lost wages
Pain, suffering, and hardships
Lessened enjoyment of life
Permanent disabilities
Vehicle repairs and replacement
Our Portsmouth truck accident attorneys are diligent legal professionals who are always ready to take on difficult cases for people in our community. We know that you are going through a lot right now. It is our hope to make things easier for you by managing all aspects of your case. From start to finish, we will set our sights on securing the largest amount of compensation for you possible.
Explain what happened in your truck accident in an online contact form now.
Why Hire Us?
Our Promise to Our Clients
A Reputation for Excellence

We are known for our unwavering commitment to achieving the objectives of our clients.

A Legacy of Successful Results

Our 100-year legacy is built on achieving successful results for our clients.

Committed to the Community

We are proud to support a number of worthy non-profit organizations as a way to give back to our community.

Diverse Breadth of Experience

We provide our clients with full-service legal representation across a variety of practice areas.

Client-Focused Solutions

We pride ourselves on providing our clients with personalized legal representation that meets their unique needs.

Experience on Your Side

Founded in 1908, we put more than 100 years of practice and experience to work for our clients.
A Reputation for Outstanding Service
Developed Client by Client
- Merrick C.

- Dori D.

- Jackie D

- Michelle I.

- Amanda V.