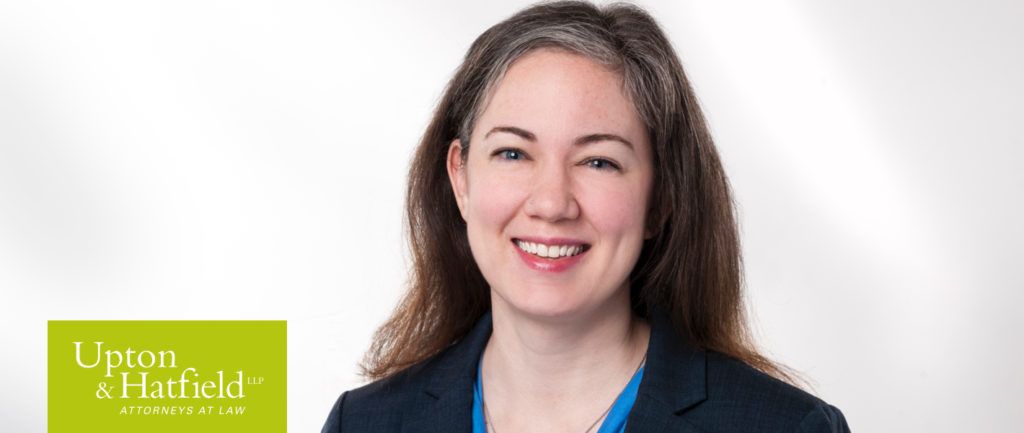 The 2017 New Hampshire Bar Association Board of Governors election is underway and Upton & Hatfield attorney Susan Aileen Lowry is on the ballot.
Susan, this past year's Rockingham County Association President, is nominated for the Rockingham County Governor seat.
"I have been privileged to practice law in Rockingham County since being admitted to the bar in 2008. I have served on the Rockingham County Bar Association Board of Directors for the past six years," Susan said in a statement.
Susan received her B.A. in Political Science from St. Olaf College in 2000. She then graduated magna cum laude from Vermont Law School in 2008.
After law school, Susan had the privilege of working at the New Hampshire Public Defenders' Office. She then entered private practice, expanding her practice into civil litigation.
"I am grateful for the opportunities I have had so far in my career to serve, and I welcome the opportunity to continue to contribute to the practice of law for Rockingham County and the State as a whole through a role on the Board of Governors."
Susan concentrates her practice on serving clients in the areas of criminal defense, municipal law, and personal injury. She also practices employment law, specifically focusing on non-compete, non-solicitation, and trade secret matters.
The NHBA's online election began April 1 and closes April 15.