New Hampshire Criminal Defense Attorneys
Representing the Rights of Individuals in New Hampshire
Upton & Hatfield represents individuals facing all levels of criminal charges in New Hampshire, from felonies to misdemeanors to driving offenses and other violations. We know that being on the other side of any police department or prosecuting agency is stressful and overwhelming, and we believe that it is our job is to assist during a difficult time.
What To Look For In a Criminal Defense Lawyer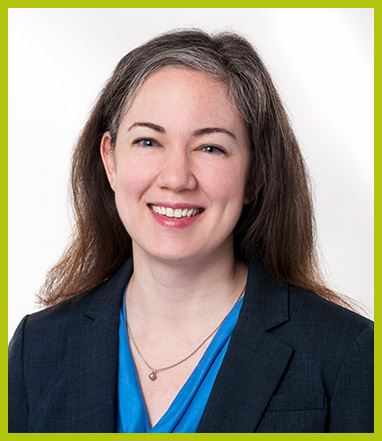 The most important thing when facing criminal charges is having a New Hampshire criminal defense lawyer you trust—someone who will take the time to explain the system, help you understand your options, and fight tirelessly on your behalf.
Criminal defense attorney Susan Lowry has the experience and passion necessary to be your advocate. She will thoroughly investigate the facts of your case and prepare your best defense strategy, including hiring experts if needed.
Facing criminal charges in New Hampshire? Don't wait! Let our defense lawyer, Susan Lowry, fight on your behalf. Call (603) 716-9777 today to get started.
Criminal Cases We Handle:
White Collar Crime (such as Identify Theft, Embezzlement, Forgery, and Cybercrime)

Assault and other abuse offenses

Theft and Burglary

Fraud

Criminal Threatening and Harassment

DUI and other alcohol-related offenses

Drug-related offenses

Motor Vehicle offenses

Trespassing

Resisting Arrest

Arson
Classification of Criminal Offenses in New Hampshire
If you are facing criminal charges you are most likely dealing with either a misdemeanor charge or a felony charge. So what do each of these charges entail?
New Hampshire Felony Charges
Felony charges can be broken down into Class A felonies or Class B felonies.
Class A Felonies - A Class A felony is the most serious type of criminal charge.
The penalties of being convicted of a Class A felony include: 7.5 to 15 years in prison, fines up to $4,000 and up to 5 years of probation
This type of felony can include charges such as: Murder, kidnapping, manslaughter, sex crimes, assault resulting in serious bodily injury, drug crimes, and theft of property valued over $1,000
Class B Felonies - Class B felony charges, while less serious than Class A, still carry serious consequences.
If convicted of a Class B felony you may face: Imprisonment for 3.5 to 7 years, fines up to $4,000 and 5 years of probation
Common Class B felonies include: Fraud, multiple DWIs/DUIs, possession of smaller amounts of illegal substances, theft of property valued at more than $500 but less than $1,000
New Hampshire Misdemeanor Charges
Similar to felony charges, misdemeanor charges can be broken down into Class A or Class B.
Class A Misdemeanors - A Class A misdemeanor is more serious than a Class B misdemeanor.
A Class A misdemeanor conviction can result in: Up to 1 year in jail, possible probation, and fines of up to $2,000
Common types of Class A misdemeanors include: Two DWI convictions, criminal mischief and stalking
Class B Misdemeanors - A Class B misdemeanor is the least serious type of criminal charge, but will still show up on your record and can still have a negative impact on your life.
This type of conviction can lead to up to $1,200 in fines
Common Class B misdemeanors include: A first-time DWI, stalking, and criminal mischief
Other Consequences of Criminal Charges
One important aspect of criminal representation is the consideration of consequences outside of any conviction. Many charges carry the potential for a loss of driver's license, loss of professional license, loss of federal financial aid for students, the inability to possess firearms, housing issues, and much more. Attorney Lowry will work to ensure you are aware of these potential consequences and work to avoid them, if possible.
Our criminal defense attorney in New Hampshire also has experience in dealing with alternative avenues to criminal convictions. These include diversion programs, community wellness courts, and drug courts within the different New Hampshire counties.
She is also available to help individuals with post-conviction issues, such as seeking to annul criminal convictions.
Contact our criminal defense lawyer in New Hampshire today to get started working on your case.
Client Testimonials
We Built Our Reputation, Client by Client
- Amanda V.

- Christina L.

- M & T

- Joshua M.

- Amanda V.
Meet Our Attorneys
Diverse Experience, Personalized Attention
Why Hire Us?
Our Promise to Our Clients
A Reputation for Excellence

We are known for our unwavering commitment to achieving the objectives of our clients.

A Legacy of Successful Results

Our 100-year legacy is built on achieving successful results for our clients.

Committed to the Community

We are proud to support a number of worthy non-profit organizations as a way to give back to our community.

Diverse Breadth of Experience

We provide our clients with full-service legal representation across a variety of practice areas.

Client-Focused Solutions

We pride ourselves on providing our clients with personalized legal representation that meets their unique needs.

Experience on Your Side

Founded in 1908, we put more than 100 years of practice and experience to work for our clients.